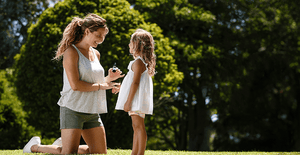 Natural First Aid
During the warmer months the whole family often spends more time outdoors playing, exercising and doing various activities on holiday. Find out more about natural ways to help your cuts, burns and grazes which are bound to happen during the more adventurous summer months. Here are some natural tips for you to keep handy.


Propolis
Propolis is a substance made from plant resin and collected by bees to prevent the hive for infection – using it to fill breaches in the hive wall and on foreign invaders in the hive itself. This is why 
Propolis
 is known as "Nature's Best Defence". Propolis has been used for health and healing purposes since the ancient Egyptians, Greeks and Romans. Today it is available in capsule, tablet, spray form and many more. In 
tincture
 form, Propolis can be applied directly to the skin to cleanse small open wounds. Alternatively you can add a small amount to water and wash the wound using this method. A key product to keep for kids prone to scraped knees and elbows!
Arnica 
Arnica cream can be purchased from most chemists and health food shops for the common purpose to reduce the pain and swelling associated with bruises, aches and sprains. There is differing evidence for this product, as there is little scientific proof. However anecdotal evidence is very strong and most homes have an arnica cream in the medicine cabinet. Always make sure that the cream is not applied to broken skin.
Wound Gel
Medihoney
Antibacterial Wound Gel
 makes use of medical-grade sterilised Manuka honey to treat wounds, ulcers and burns. The gel creates a low pH environment that promotes wound healing and reduces scarring. It naturally cleans the wound of bacteria, dead tissue, dirt and debris by drawing it into the dressing which can be applied over the affected area and also helps to reduce the risk of infection. The wound gel is an essential for active family members and plays an important part in helping those suffering from broken eczematous skin.
Olive Leaf Extract
Keeping your immune system functioning correctly, is an important part of any healthcare routine. Polyphenols exist throughout the plant kingdom and fresh olive leaves are a particularly rich source of them. Eating well and exercising are vital to your wellbeing and for added support 
Olive Leaf Extract
 in our 
Immune Support Capsules
 has been shown to contribute to the normal function of the immune system. A great product to keep close when the family shows signs of being run down.
Manuka honey and Aloe Vera 
Particularly in the summer months, 
Manuka Honey
 and Aloe Vera are a must have for your skin. These ingredients is known for having soothing, calming properties and is used for sun, and other types, of burns. For skin complaints such as very dry or itchy skin, they both can be used in a cream to soothe the irritation such as the Medihoney
 Skintensive cream.