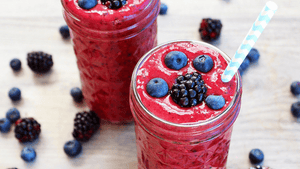 Hot Berry Winter Booster Recipe
Makes 2 serves.
INGREDIENTS
2 cups of berries (mixed)
1 red apple cored and sliced
1 tsp

 

Manuka Honey
DIRECTIONS
Blend in an electric blender until smooth OR juice the berries and apple in an electric juicer, then add Manuka honey and Olive Leaf Extract.
Heat the mixture in a saucepan until just simmering.
Enjoy it as a hot winter beverage!