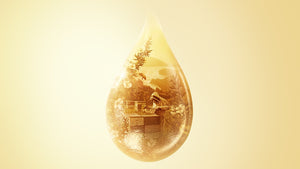 Four Decades Of Craft In Every Drop Of Our UMF® Manuka Honey
Since 1974 we've been producing our world-renowned UMF® Manuka honey. Within every drop is the unique story of our heritage.

From humble beginnings in the small rural town of Paengaroa, in New Zealand's Bay of Plenty, Comvita has become an incredible success story and consistent leaders in the field. We're now the largest manufacturer and marketer of premium Manuka honey. But even with our tremendous growth, we remain true to the values of our original founders, Claude Stratford and Alan Bougen.

Claude and Alan believed in connecting people to nature and good health. They carefully harvested every drop of their precious Manuka honey, treading lightly on the land, and working in harmony with nature's system. Four decades later, we stand by their beliefs, protecting every perfect drop all the way from its pure New Zealand source to you.

Today, our world-leading research, hive management and tracking of our UMF® Manuka honey from hive to shelf, continues their vision.

Since our very early days we've worked closely with bees to craft natural products that work, and that's never changed. Our authentic heritage is an aspect of Comvita that sets us apart from the rest and makes our UMF® Manuka honey brand one of the most loved and trusted in the world.