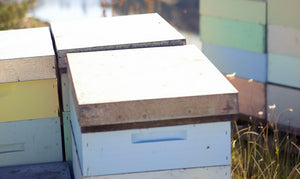 Comvita Scientific And Clinical Research
Comvita is committed to advancing our understanding of the health needs of our customers and how natural products can deliver to those needs. We are committed to delivering natural products with recognised efficacy.

Comvita established a research office in Auckland to facilitate Comvita's research and development, whilst fostering links with universities and other research institutions. The office is strategically based in the Institute for Innovation in Biotechnology (IIB), New Zealand's largest biotech cluster in the heart of The University of Auckland, where a large network of Life Sciences experts and cutting-edge technologies are available.


Comvita research.


Comvita are committed to helping people live healthier, happier and more vibrant lives through natural products that are backed by science.
To read more about our scientific and clinical research click HERE


Research Model and Research Partners
Comvita collaborates with a number of research partners, sharing complex research infrastructures such as high-tech facilities and expert services. This means a broader research capability, greater exchange of ideas and increased flexibility with project designs.
Comvita has been conducting research projects in collaboration with the below partners in the past, and always interested in finding new collaborators.
Crown Research Institutes, such as: Industrial Research Limited, Plant and Food Research and GNS Science.
Universities and academic institutes, such as: The University of Canterbury, Massey University, The University of Otago and The University of Reading (UK).
Other industry organisations who share the same goals as Comvita.

Studentship Programme
Student participation is a key part of Comvita's research model. Several PhD and Masters students from various universities conduct science projects in collaboration with Comvita. For more information on studentship opportunities, visit HERE.