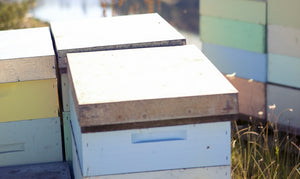 Travel Happy
With the weather heating up, our thoughts turn to summer holidays. If you're jetting off soon or hitting the road, we've put together this helpful checklist to make sure you've got everything covered. All that's left is to see the sights.
Passport & other documents
Top of the list is the passport. If you are travelling abroad make sure your passport complies with the regulations to where you are travelling. Tips to remember:
Check to see if your passport has enough validity for your country of travel, some places require 6 months minimum before expiry
Your details must match exactly what it says on your ticket
Ensure there is plenty of space for stamps (at least one double page spread per country of travel)
Keep important documents safe and in your hand luggage – never check these into the hold. If you can remember some of these details it could be useful in an emergency
Make sure you sort out your travel money ahead of time, airport exchange rates are always worse. Let your bank know the dates you will be away if you are using your card abroad and keep in mind there may be extra charges.



Safety first
Travel insurance: Protect yourself from unexpected accidents, theft or travel disruption and be relieved in the knowledge that you are covered should anything happen.
Travelling with a mini first aid kit is another safety net to have. We are often much more adventurous on holiday which can mean bumps, cuts and scrapes so having an 
Antibacterial Wound Gel
 and a 
Propolis tincture
 in your bag is always a good idea. This is especially important considering that you may not be able to ask for what you need in a foreign pharmacy due to language barriers or availability.
Luggage
Travel light and only take the essentials may seem challenging but the benefits outweigh the downsides to not taking your entire wardrobe away with you. Not being hit with a luggage surcharge and being able to fit your belongings into your or a hire car are just the major upsides. On full flights where there isn't enough room for extra baggage could mean saying goodbye to some of your belongings, which could really spoil your holiday.
Always weigh luggage and if possible pre-book extra luggage in advance to prevent any nasty airport surprises. To prevent forgetting anything in your luggage make checklists for you and for your forgetful family members.



Travel in comfort
Planes, trains and automobiles aren't always comfortable during long distances travels. Keep your hand luggage light and only pack your valuables and the things you need to make your journey a pleasant one. When flying on a plane dehydration is a major factor; dry lips can be combatted by keeping our 
Honey & Vanilla Propolis Lip Balm
 handy. Loose comfortable clothing is also a must and keep in mind that planes can often be quite chilly, so if you're wearing sandals on the plane, pack some socks in your hand luggage. If you're not looking forward to the groggy feeling and stale taste in your mouth after sleeping, take a 
Propolis Oral Spray
 with you to freshen your breath and moisturise your throat.
Healthy happy trip
Keeping well when travelling starts before you even begin your trip. Help to support your immune system by eating plenty of fruit and vegetables and staying hydrated. You can also include supplements to help your immune system, such as 
Olive Leaf Extract Immune Support Capsules
, which you can take prior and during your trip. If you know you suffer from earaches due to the altitude and cabin pressure, sucking on some tasty 
Honey Lozenges
 may help to prevent your ears from popping and the resulting ache.
With the help of our tips, we hope you enjoy your travels!