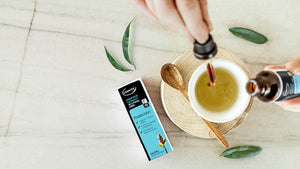 Boost Your Immunity With Propolis
From the resin of the tree to the hive of the honey bee, nature creates a powerful immunity product.
By carefully selecting specific plant resins and blending them with bees wax; honey bees produce propolis to maintain the health of their hive.
It is a wonderful natural protective system designed to promote well-being and long lasting health, with well-known antioxidant properties to help maintain a healthy immune system.
We guarantee POWERFUL PROPOLIS!
The PFL® Quality marker guarantees levels of Flavonoids and Phenolics.
Comvita's PFL® standard ensures that you receive a guaranteed level of bioflavonoids and other phenolics in every single dose, delivering a naturally potent immune health supplement.
Our standard strength delivers 15mg and extra strength delivers 30mg of active propolis flavonoids per daily dose. Available in a range of formats for both internal and topical applications.